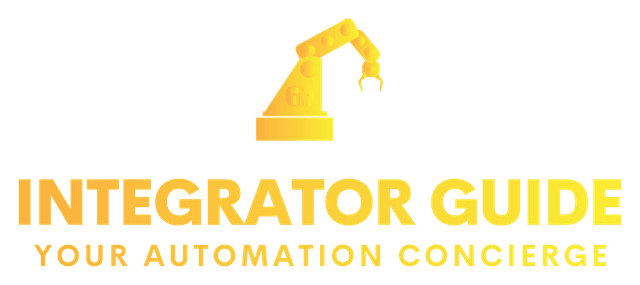 The Automation Integrator Guide ® is a searchable database of 2500+ system integrators and engineering contractors that design and implement industrial automation and control systems for their clients. Subsites www.advanced.control.integrator.info through www.wyoming.integrator.info focus on subsets of the master database to help readers find integrators that serve a particular region, specialize in a particular industry, or offer a particular engineering specialty. All of these sites are funded by the listed integrators themselves, so searches are free.
The company's contact information
Name, address, phone, FAX, e-mail, Web site, and contact person.
Their classification
By age and annual revenues.
The industries they serve
Automotive, water and wastewater, manufacturing, packaging, electrical equipment, food and beverage, oil and gas, chemicals, pharmaceuticals, power, utilities, and over 100 other industries.
The geographic areas they serve
US regions, individual states, Canada, and international.
Their engineering specialties
Control panels, PLCs, automated assembly, process control, robotics, SCADA, motors, motion control, data collection, machine control, DCS, vision, HMI, material handling, and over 100 other technical skills.
Their product experience
Allen-Bradley, ABB, Siemens, Rockwell Automation, GE Intelligent Platforms, Wonderware, Schneider Electric, Emerson, Honeywell, National Instruments, AutomationDirect, and over 100 other automation vendors.
Their professional affiliations
The Control System Integrators Association, ISA, IEEE, Underwriters Laboratories, and over 100 other professional organizations.
A corporate resume
Describing their background and expertise.